Melbourne's Choice for Industrial & Commercial Roller Shutters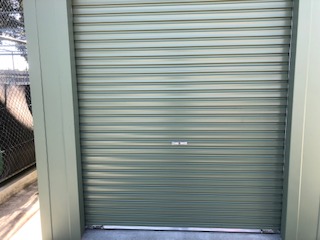 Running a business that needs convenient access for large shipping pallets or containers? Roller shutters are the ideal solution for a range of industrial and commercial businesses, providing easy access and increased security. At F&J Roller Door Service, we can install, repair and perform maintenance on a variety of roller doors for commercial and industrial companies. Contact us today.
Roller doors for your Melbourne factory or warehouse
We supply a wide range of bespoke solutions for factory and warehouse roller doors. Our experienced technicians are happy to visit your site to review your requirements, no matter the size of the factory roller door required or whether you need it to be automated or remote controlled.
Choose us for your commercial roller shutter doors
F&J Roller Door Service have been providing industrial roller shutters to factory and warehouse businesses as well as a variety of commercial businesses including retail and more in suburbs across Melbourne. With over 20 years of experience in the industry, we're confident that we can provide the perfect commercial roller shutters solution for your business.
Whether you're looking for a brand-new installation or would like to replace and upgrade your existing roller doors, our experienced technicians will be happy to visit your site to determine what the best solution will be.
Get a quote from F&J Roller Door Service today
If you would like to learn more about our commercial roller shutters or any of our other roller door solutions, please don't hesitate to get in touch with the friendly team at F&J Roller Door Service. We'd be more than happy to answer any of your questions and provide a free, no-obligation quote.
You can reach us directly by calling our office on (03) 9746 7785 or by sending an email to info@fjrollerdoors.com.au. Alternatively, fill in our online enquiry form on the contact page of our website and we will get back to you as soon as possible with all the information you require. We look forward to providing you with a high-quality industrial roller shutter or door solution for your factory or warehouse.